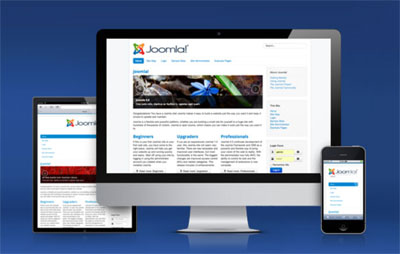 Everyone searches the Web these days to find what they need. A website can mean the difference between prospective clients or customers finding you or not. Our 'Mission Critical!' packages gives you peace of mind knowing that you have the presence you need on the World Wide Web.
What you get:
A Logo. If you have one, we'll use it. If you don't, we'll make it.
A registered domain name. We own our own Domain Registry, Sweet-Host, to insure the best service and the lowest price for you.
1000 MB on which to 'host' your site on our Super fast servers. Regular backups. All set up and configuation of your new site are included.
A Premium website template from 'Rocket Theme'. (a $49 value)
A mobile ready site as good looking on your phone as it is on your computer. Sites are responsive to 'Swipe' and 'Touch to Call' on smart phones.
A 'Home Page' with all of the vital information that you want people to know.
A 'Detail Page' for a better explanation of what you have to offer.
An 'About Us' page to tell the world why your business is the way to go.
A 'Contact Us' page with an easy to fill out form that sends you an email or text to let you know that someone is interested.
Photo editing for (customer supplied) photos necessary to suit the site.
Links to Social Media sites like Facebook and Twitter.
All of the above and....
More pages - as many as you need.
Content Management - A content management system is software that lets you keep track and manage of every piece of content on your Web site. Content can be simple text, photos, music, video, documents, or just about anything you can think of. A major advantage of using a CMS is that it requires almost no technical skill or knowledge to manage. Up to 100 Site users.
Versitile Photo Galleries using RokGallery - RokGallery is a revolutionary gallery extension, developed to be hugely flexible, versatile and user friendly. The system itself is built on a custom tag-based architecture with the ability to have multiple tag-based galleries. RokGallery uses design and concepts that have been traditionally reserved for platform-native applications.
Social Media Feeds - A Social Media Feed allows users to get a data feed directly into their own sites, providing continually updated, streaming data — text, images, video — for display. For example, A Facebook or Twitter feed will allow you to display you wall on your website. Each time that your website is opened the feeds are automatically refreshed.
Sell on Line - Includes shopping cart functionality and your PayPal Free Business account. RokQuickCart is a simple shopping cart solution. It integrates a free, simple shopping cart script directly into Joomla. It allows you to showcase products, including images, descriptions and other options, and purchase these items, with support for shipping and tax.
Branded Email - Your own email address This email address is being protected from spambots. You need JavaScript enabled to view it. The email account comes with its own web interface and is easily configured to be managed from your mobile phone.
Premium Components for Bloging, Forum Discussions and Private Social Networks included:
---
No one time fee (with a three year committment). | $59 per month or $699 annually. | Priority Support included. Additional development included.